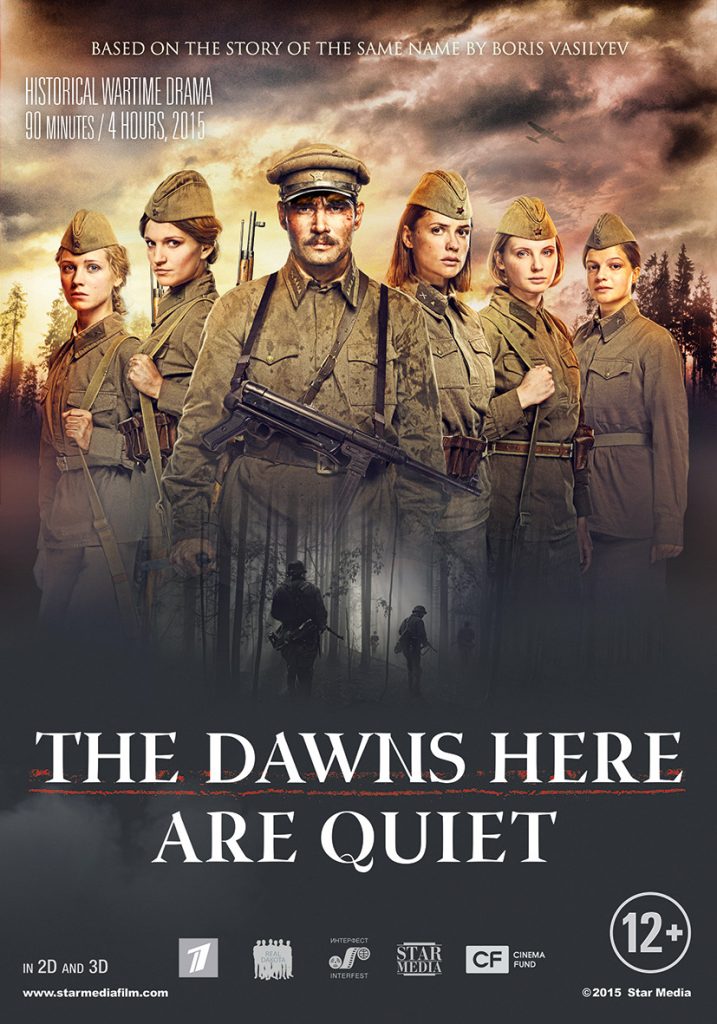 GENRE: War Drama
STATUS: Completed
RELEASE DATE: April 2015
DIRECTOR: Renat Davletyarov
WRITERS:Yuriy Korotkov, Artem Vitkin, Renat Davletyarov
PRODUCTION DESIGNER: Artem Kuzmin
DIRECTOR OF PHOTOGRAPHY: Semen Yakovlev
MUSIC BY: Roman Dormidoshin
PRODUCERS: Renat Davletyarov , Vlad Ryashin
CAST: Petr Fyodorov, Anastasia Mikulchina, Evgeniya Malakhova, Agniya Kuznetsova, Sophia Lebedeva, Kristina Asmus, Katerina Vilkova, Anatoliy Beluy, Daria Moroz, Viktor Proskurin, Maksim Drozd, Ilya Alekseev, Shtefan Velke, Benjamin
SYNOPSIS: It is late spring of 1942, and the Great Patriotic War is in full swing.
A long way off from the front-line, at some God-forgotten junction, the Germans make an air landing operation in an attempt to get through to the Kirov railway and the White Sea – the Baltic Sea Canal. These aren't just ordinary paratroopers.
This is a team of seasoned and highly trained infiltrators, the elite of the Waffen-SS, superhumans. The only thing in their way is an anti-aircraft artillery unit of corporal Vaskov and five young women in training. It may seem like a fight of local significance, but the country's main strategic transportation artery is at stake. Can the corporal and his 'petite newbies' prevent Nazi sabotage and at what cost?
REMAKE OF 1972's CULT WAR FILM "A ZORI ZDES TIKHIE"