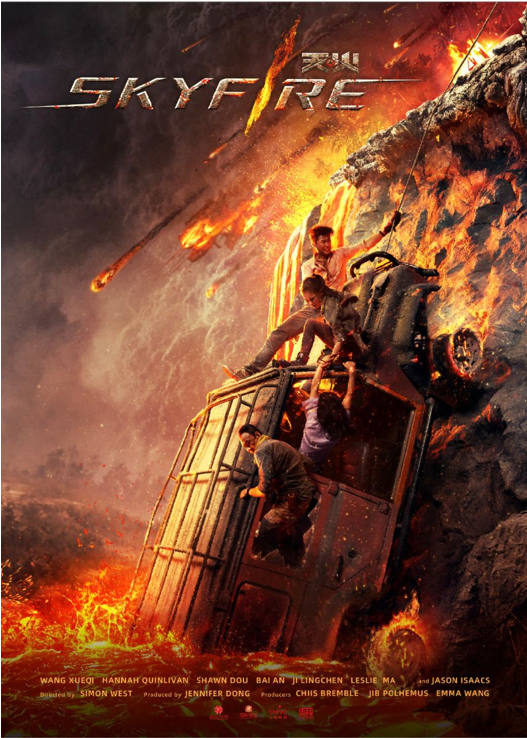 GENRE: Action, Drama, Thriller
STATUS: Completed
RELEASE: December 12, 2019 (China)
DIRECTOR: Simon West
WRITERS: Wei Bu, Sidney King
CAST: Hannah Quinlivan, Xueqi Wang, Jason Isaacs
PRODUCERS: Chris Bremble, Jennifer Dong, John Hughes, Jazz Yanzhi Jiang, Charles Loi, Jib Polhemus, Aaron Shershow, Nancy Wu
PRODUCTION COMPANY: Production Capital, Gosdom Entertainment, Meridian Entertainment, China Film Co., Ltd., Base FX, Highland Film Group
SYNOPSIS: Tianhuo Island, paradisiac but famous for its active volcano, has been transformed into a thrill-seeking theme park by greedy businessman Jacj Harris (Jason Isaacs). Meng (Hannah Quinlivan), the daughter of the famous geologist Wentao Li (Xueqi Wang), has dedicated her life to develop a brilliant forecasting system that is predicting an imminent and deadly eruption. Despite Meng's warnings, authorities and businessmen refuse to close the park and evacuate civilians. Raining a storm of deadly fire-bombs and an endless tide of lava upon the island, Wentao Li must run against the clock to save his daughter, the tourists and the rest of the island population from the apocalyptic chaos.