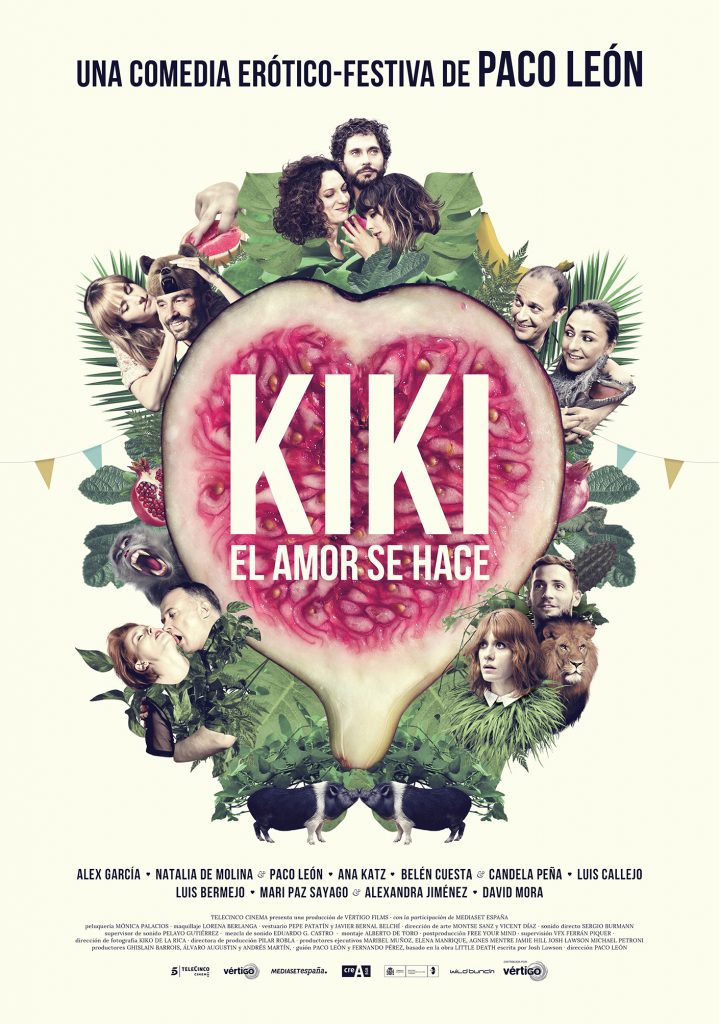 (KIKI: EL AMOR SE HACE)
KIKI: POĎME NA TO!
GENRE: Sexy Comedy
SHORT SYNOPSIS: A playful and uninhibited comedy exploring desire and erotic fantasy stripped of all social constraints.
DIRECTOR: Paco Leon
WRITERS: Josh Lawson, Fernando Perez, Paco Leon
CAST: Natalia de Molina, Anna Katz, Belen Cuesta, Luis Callejo, Mª Paz Sayago, Luis Bermejo, David Mora, Candela Pena, Paco Leon, Rea Gimenez, Alex Garcia
PRODUCERS: Álvaro Augustin, Jamie Hilton, Josh Lawson
PRODUCTION COMPANIES: Telecinco, Vertigo Production
SYNOPSIS: Five stories of love and sex unfold over one hot summer in Madrid, when the protagonists discover strange and unusual sources of sexual indulgence with unpronounceable names: Dacryphilia, Eliphilia, Somnophilia, Polyamori, Harpaxophilia… Taboos are broken one by one as our horny couples enter into a thrilling liberation in which no pleasure is denied, whatever form it takes.
#1 BOX OFFICE IN SPAIN
REMAKE OF Australian Box Office Hit "Little Death"