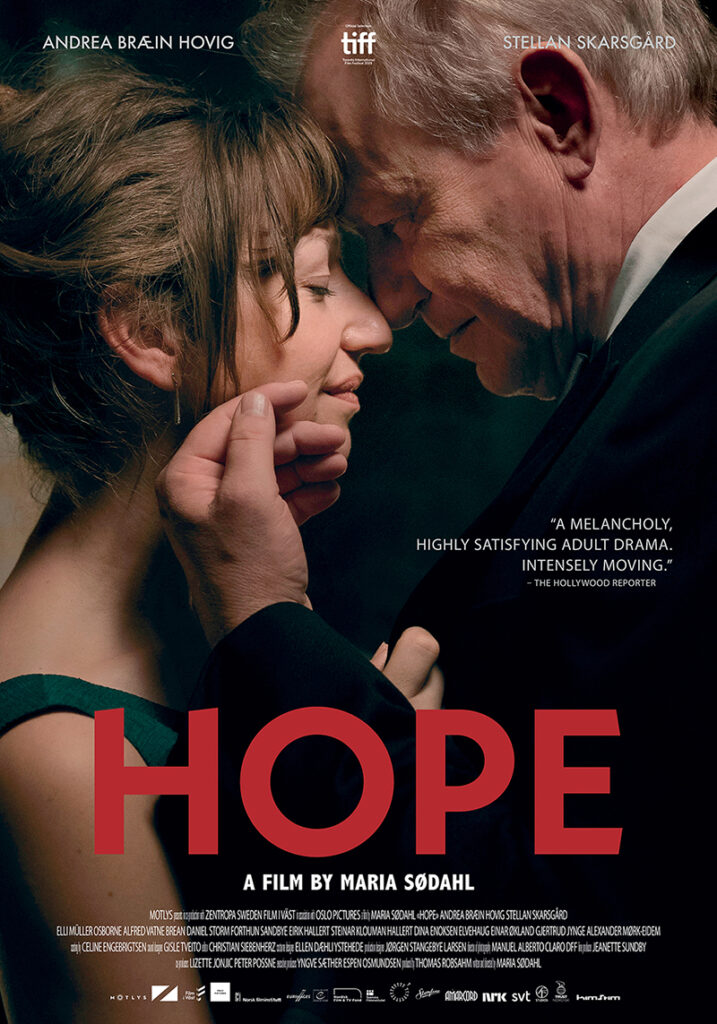 GENRE: Drama, Romance
STATUS: Completed
RELEASE: 22 November 2019 (Norway)
DIRECTOR: Maria Sødahl
WRITERS: Maria Sødahl
CAST: Andrea Bræin Hovig, Stellan Skarsgård, Elli Rhiannon Müller Osborne
PRODUCERS: Thomas Robsahm, Yngve Sæther
PRODUCTION COMPANY: Motlys
SYNOPSIS: What happens with love when a woman in the middle of her life gets three months left to live? Anja (43) lives with Tomas (59) in a large family of biological children and stepchildren. For years, the couple have grown independent of each other. When Anja gets a terminal brain cancer diagnosis the day before Christmas, their life breaks down and exposes neglected love.
With the support of the Creative Europe Programme – MEDIA