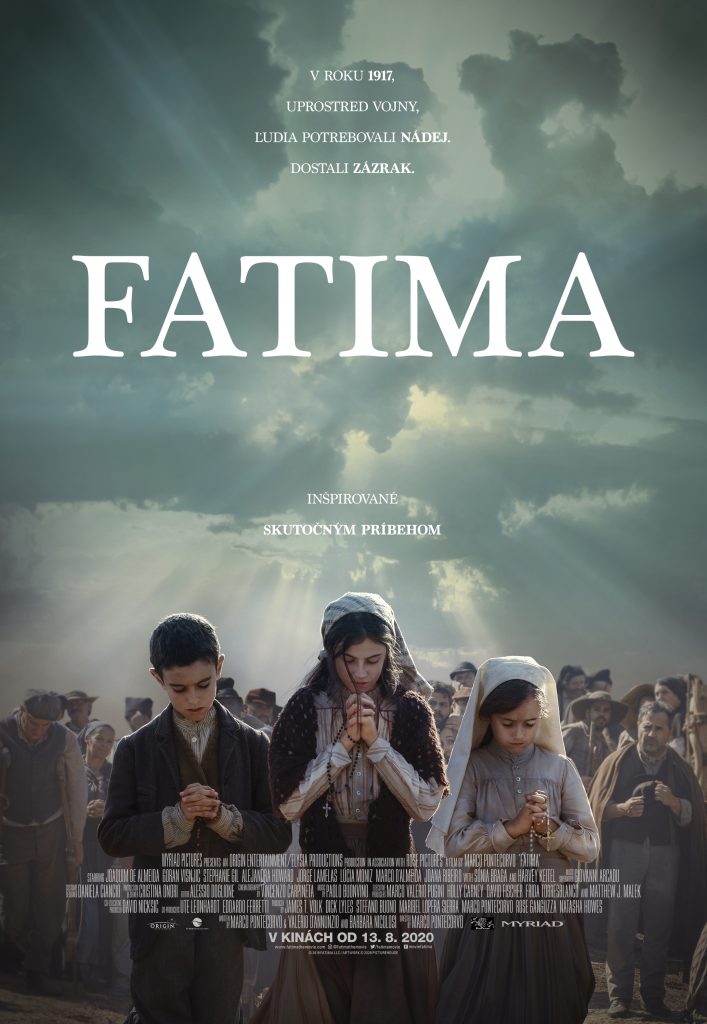 GENRE: Drama, Historical, Based on true events
STATUS: Completed
RELEASE: 28 August 2020 (USA)
DIRECTOR: Marco Pontecorvo
WRITERS: Marco Pontecorvo, Valerio D'Annunzio, Barbara Nicolosi
CAST: Joaquim de Almeida, Goran Visnjic, Stephanie Gil
PRODUCERS: Gerardo Fernandes, James T. Volk, Dick Lyles, Stefano Buono, Maribel Lopera Sierra, Marco Pontecorvo, Rose Ganguzza, Natasha Howes
PRODUCTION COMPANY: Origin Entertainment, Elysia Productions, Rose Pictures
SYNOPSIS: Based on true events, FATIMA tells the stirring and uplifting story of three children who report seeing visions of the Virgin Mary near their home in Fátima, Portugal. Though they hold fast to the truth of their visions, both Church and secular officials refuse to accept their word. Nevertheless, news of their prophecies spread, and tens of thousands of pilgrims flock to Fátima, transforming the Church and their own lives as they experience this miraculous event.