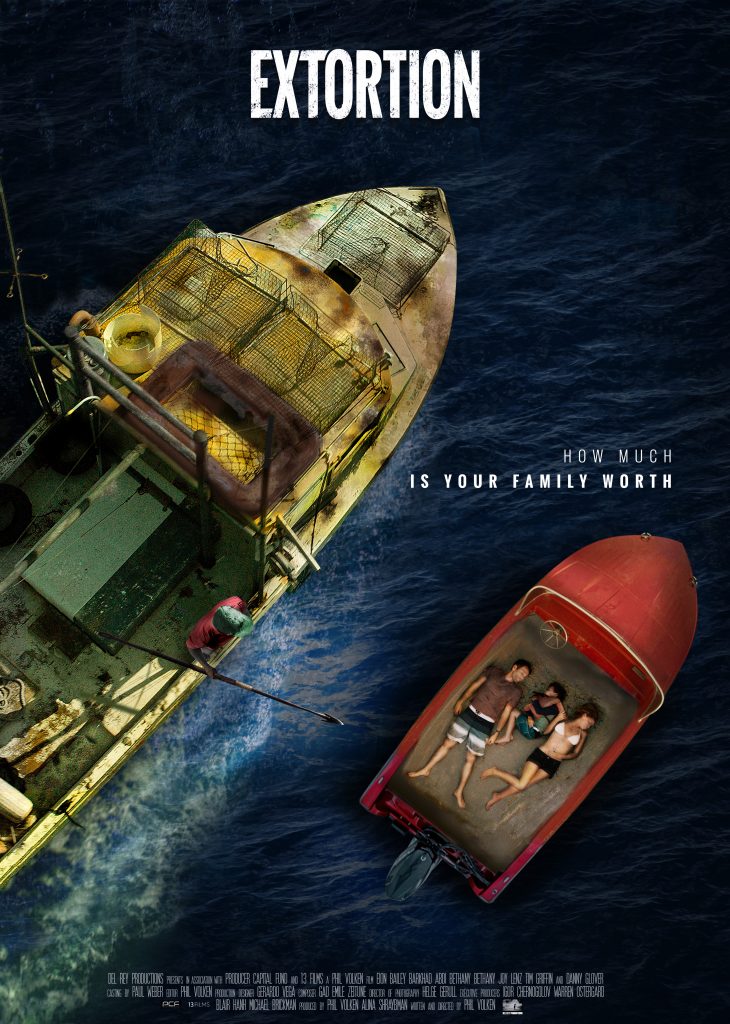 GENRE: Action, Adventure, Crime
STATUS: Completed
US RELEASE: April 2017, Lionsgate
DIRECTOR: Phil Volken
WRITER: Phil Volken
CAST: Eion Bailey (Band of Brothers, Once Upon a Time, Ray Donovan, Stalker, E.R., CSI: New York), Academy Award nominee Barkhad Abdi (Captain Phillips),
Danny Glover (Lethal Weapon series, Saw, 2012), and Bethany Joy Lenz (CSI: Las Vegas, One Tree Hill, Dexter)
PRODUCERS: Phil Volken, Alina Shraybman
EXECUTIVE PRODUCERS: Michael Brickman, Warren Ostergard, Blair Hahn
PRODUCTION COMPANY: Filmmuse Productions, Producer Capital Fund
SYNOPSIS: When a Caribbean family vacation takes a disastrous turn, a father finds himself at the mercy of a cold-blooded fisherman, and a desperate race against the clock
to save his wife and son.
A boat joyride leaves a doctor, his wife and their 5 year old son stranded on an abandoned island during their vacation in the Bahamas. They find themselves isolated and alone without any food or water for days until they are finally discovered by two local fisherman who agree to help but demand one million dollars for saving their lives. When things go awry, the doctor finds himself in a desperate race against the clock to track down the kidnappers and rescue his family.