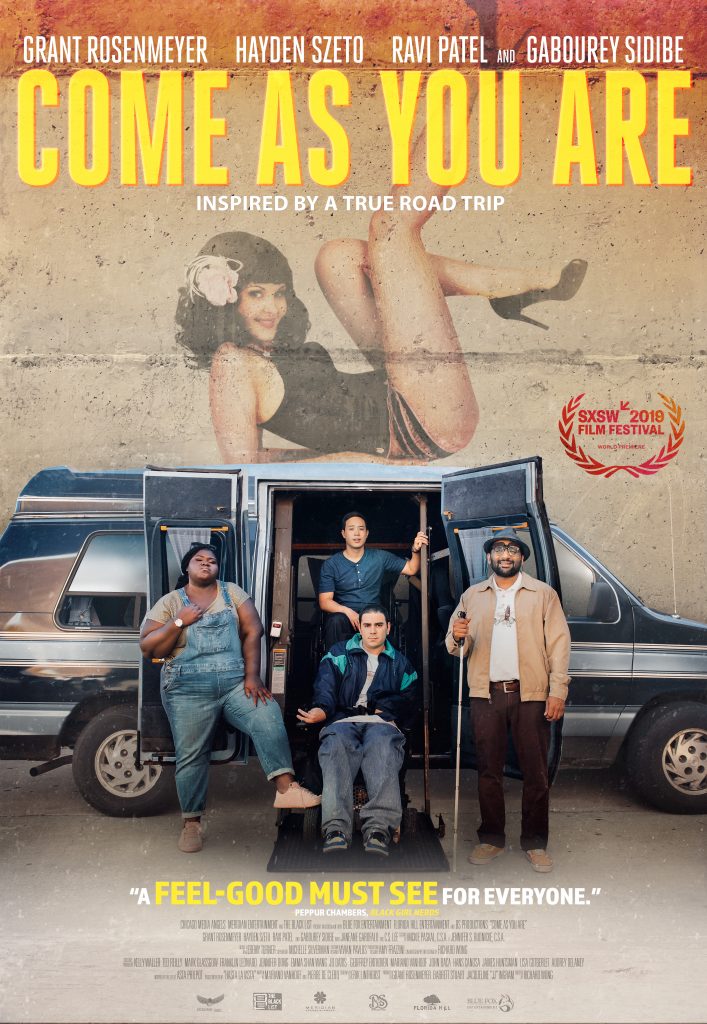 GENRE: Comedy, Drama, Based on true story
STATUS: Completed
RELEASE: 14 December 2020 (USA)
DIRECTOR: Richard Wong
WRITERS: Erik Linthorst
CAST: Daisye Tutor, Grant Rosenmeyer, Janeane Garofalo
PRODUCERS: Grant Rosenmeyer, Barrett Stuart, Jacqueline E. Ingram
PRODUCTION COMPANY: Chicago Media Angels, Florida Hill Entertainment, The Black List
SYNOPSIS: COME AS YOU ARE follows three young men with disabilities who flee their overbearing parents on a road trip to a brothel in Montreal, where they cater to people with special needs, in order to lose their virginity and embrace their independence. With the help of Sam, their tough-as-nails nurse driver. Equal parts hilarious and heartwarming, the film is inspired by the incredible true story of Asta Philpot and is a remake of the 2011 award winning hit Belgian film HASTA LA VISTA.