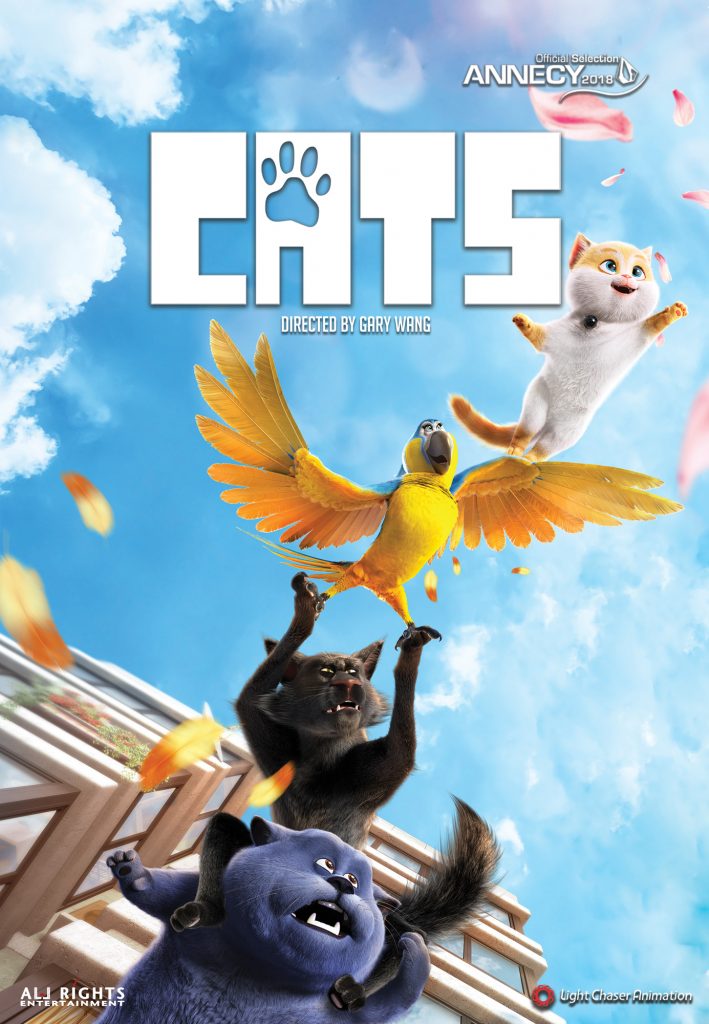 GENRE: Animation, Adventure, Comedy
STATUS: Completed
RELEASE: 26.7.2018 (Slovakia)
DIRECTOR: Gary Wang
WRITERS: Gary Wang
CAST: Dermot Mulroney, Brittany Curran, Nick Guerra
PRODUCERS: Zhou Yu, Ye Yuan
PRODUCTION COMPANY: Light Chaser Animation Studios

WATCH TRAILER HERE

SYNOPSIS: Cape, a highly-intelligent little yellow cat, leaves his owner's home and his father in search of a fabled Peach Blossom Land where all cats may leave a wonderful life. In his search, he uses his own inventions, like a rocket or a diving bell, and is helped by Wanderer, a mysterious stray cat.
.