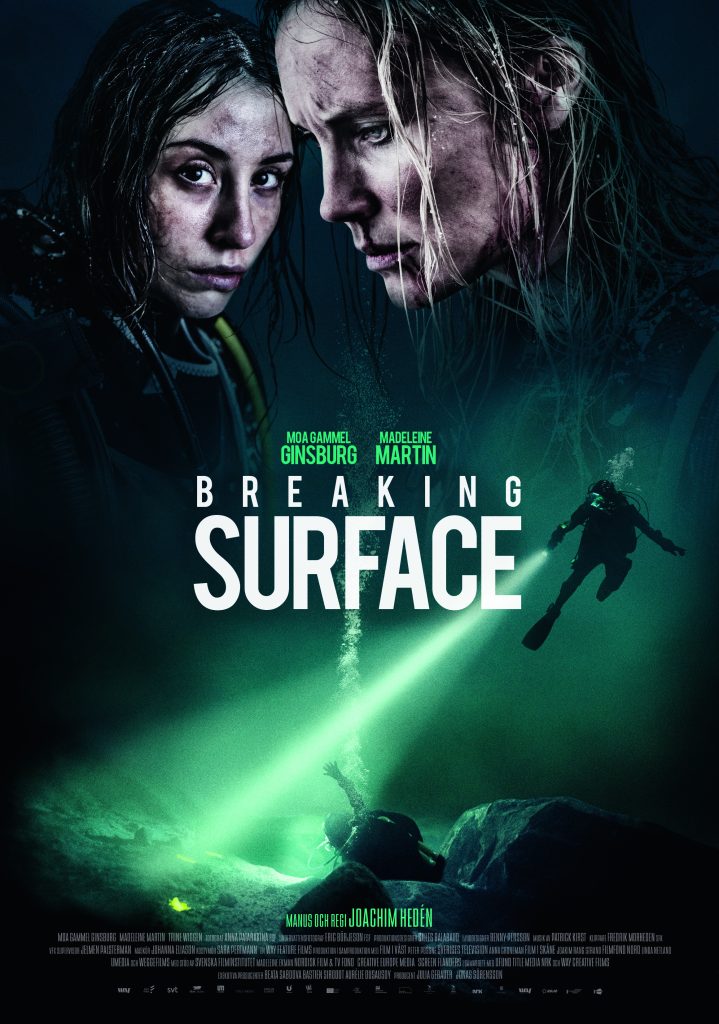 GENRE: Drama, Thriller
STATUS: Completed
RELEASE: February 14, 2020 (Sweden)
DIRECTOR: Joachim Hedén
WRITERS: Joachim Hedén
CAST: Moa Gammel, Madeleine Martin, Trine Wiggen
PRODUCERS: Julia Gebauer, Jonas Sörensson
PRODUCTION COMPANY: Screen Flanders, Umedia, Way Feature Films, Film i Skåne, Filmfond Nord, Film i Väst, Way Creative Films, Wegge Films
SYNOPSIS: A few days after Christmas, Swedish/Norwegian half-sisters, Ida and Tuva, set out on a winter dive in a remote part of the Norwegian coastline. Towards the end of the dive, a rockslide traps Tuva under water. As Ida surfaces to call for help, she discovers that the rockslide has struck above water as well, burying their equipment, phones and car keys… they are completely cut off from any chance of outside rescue. As the frantic race for survival unfolds, Ida is put to the ultimate test of character and forcefulness. During Ida's fight to save Tuva, a fractured sisterhood is exposed, and when all seems lost, the stakes have risen beyond simple survival.