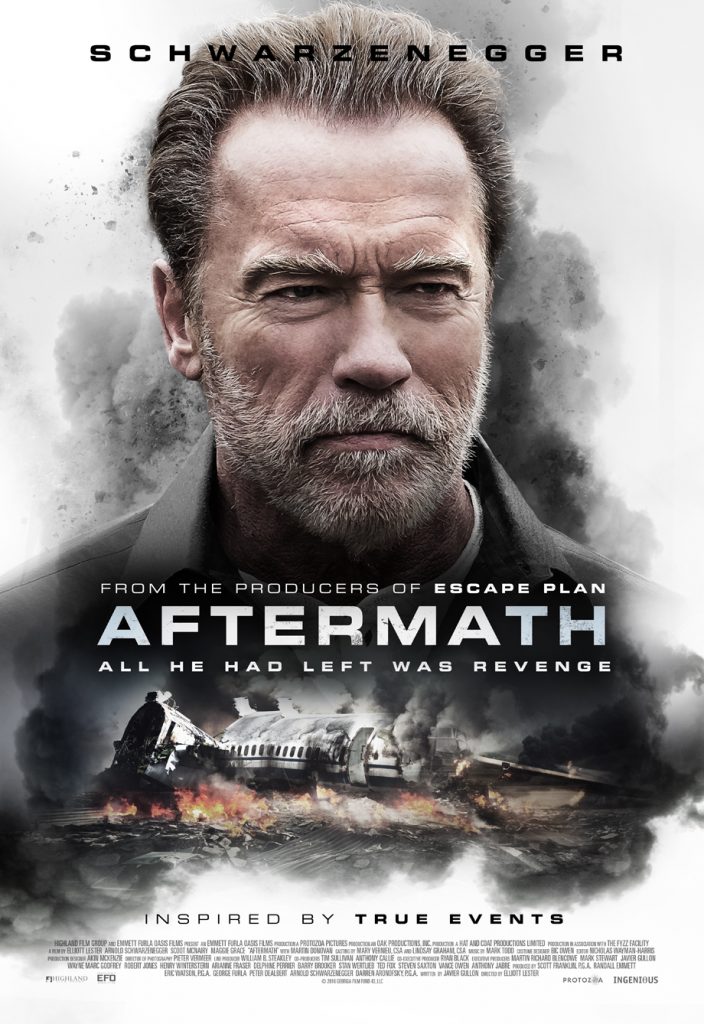 GENRE: Thriller
STATUS: Post-Production
US RELEASE: 2017
DIRECTOR: Elliott Lester
WRITER: Javier Gullón
CAST: Arnold Schwarzenegger, Maggie Grace, Kevin Zegers, Scoot McNairy PRODUCERS: Darren Aronofsky, Randall Emmett, George Furla
PRODUCTION COMPANY: Emmett/Furla/Oasis Films (EFO Films), Pacific View Management, Protozoa
SYNOPSIS: Based on the airline accident that occurred in July of 2002 and on the events that took place 478 days later. Roman's life is rocked when his wife and daughter are killed in a tragic mid-air collision. Heartbroken, Roman's life take a complete new turn when he decides to take revenge on the person responsible for the death of his family.
Based on real-life events.